| | |
| --- | --- |
| Overview- Main video: | Youth Therapy: |
| Therapy: | Welcome to the Space: |
Sometimes words aren't enough
Has your child suffered a significant loss or experienced trauma?
Is your child displaying signs of sadness, frustration, withdrawal and/or anger?
Does your child struggle to find the right words to express him/herself?
Are you worried about your child?
Do you want to help your child?
If you answered "yes" to any of the above questions, read on – there are solutions.
Since 1980, Elke has been helping children ages 5 – 17, express themselves in a unique way, which helps them lead happier lives.
Finding a new way for our children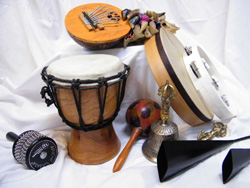 Expressive Arts helps children explore their world using their senses. Sessions vary according to your child's needs and preferences, and include:
unique musical instruments from across the globe
interior sand-box play with miniature fantasy and life-like figurines
live animals, visits to local petting farm and animal shelter
clay, quality paint, brushes and pastels
puppets and toys
dress up and games
connection with nature
The individual sessions are designed to encourage your child to freely share his/her stories with Elke, in their way, without being confined by the boundaries of language. It is a way to explore feelings that might be blocked otherwise. All sessions are confidential.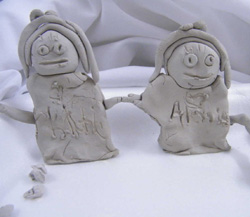 Expressive Arts can help your child with:
finding a way to communicate painful and difficult issues
feeling more settled after a major transition
healing and self esteem
a generally improved mood
finding new hope in their situation
easier access to their feelings
self awareness and confidence
feeling less frustrated
learning to release anger in an appropriate and healthy way
There's support for you too. Elke is available to support you with your questions and concerns. She will consult with you on a regular basis to share how sessions are going and to share the essence of the experiences your child is having.
"Painting is my favourite – because we were painting our feelings. I'm not crying as much anymore." ~girl age 7
"The thing I discovered about myself is that I don't have to be afraid to tell people how I feel." ~girl age 14
PRIVACY
Elke Scholz, MA, Certified EMDR Therapist, Canada and US respects and understands people's right to privacy and confidentiality. Information can not be given out with informed consent. Please feel free to discuss our confidentiality process and procedures. We have a legal and professional obligation to report to the appropriate authorities only in cases where individual are at risk to themselves or other, i.e. where there is a suspicion of child abuse, or as requested by court order.