NEW Loving Your Life Wellness Retreat
"I wanted to wait to write a testimonial, I wondered what I would bring to my daily life from this weekend retreat.  A few weeks have passed and I am finding that my daily existence is defiantly more mindful.  When life gets chaotic, I have learned the power of stopping and Breathing.  I am now enjoying a personal daily practice, it helps remind me of what is important and how to better roll with life's ups and downs.  This retreat gives the participant's a personalized experience in how to Love Your Life.  I would definitely recommend this to a friend. "  TJ
Do you love your life? What would it mean to wake up happy? focus on you? your needs? know what you want? how to get it and have fun along the way. Your transformation partner Elke brings her successes and proven tools to this retreat experience to help you to just that and beyond! New dates TBA. Contact me directly for registration form and further details. 705-646-2300. Space is limited for the optimum experience.

$400 +hst is early bird price  ( includes journal,  healthy snacks, all materials). Regular price $450+hst. If you sign up with a friend then you both benefit and fee is only $400+hst.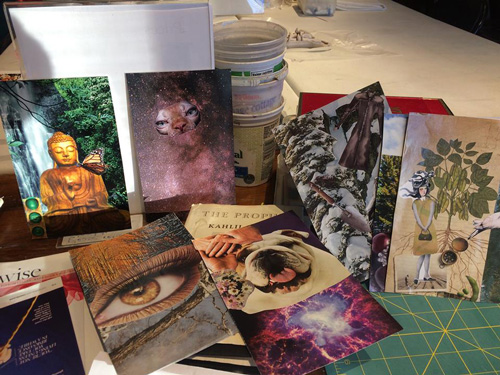 Wellness Retreat Transformation Partner
Elke Scholz – A Registered Psychotherapist with the College of Registered Psychotherapists of Ontario, and Masters Degree in Expressive Arts Therapy with a minor in Psychology and Certified EMDR Therapist, Elke specializes in client-centered and solution focused therapy. This year she was voted onto the IEATA Board. (International Expressive Arts Therapy Association)
Elke has been helping people since 1980. Her calm approach invites a comfortable space for people to try new things. Her passion is to provide immediate hope, by presenting: easy assessable, understandable, transferable skill sets that have been proven highly successful time and again. One her favourite words is 'curiousity' and for her, it denotes freshness, newness, playfulness, discovery and invitation.
Her acute awareness and high sensitivity are a tremendous asset for her clients and make her unique in her field.
Elke has had her work and articles published in over twelve national magazines and books, along with her book, "Loving Your Life" first and second edition. She now lives in Bracebridge, Ontario with her family and believes that through creativity we can clearly access our true potential. All her life, she has understood the connection between the arts and living, for her the elements interconnect at every level and she is able to simplify concepts and relay them to people in a simple, fun, approachable way.

Feel rejuvenated, relaxed and content at the end of the day!
Beautiful, cool, picturesque locations.
Art brings you to the "now" with new insight, meet other wonderful people!


LOCAL WORKSHOPS – check speaking engagement page for upcoming workshops
Elke will provide private tutoring/sessions for you and/or your group to fit your schedule.
"I enjoyed everything" "Excellent course, great discussions!"
"Your classes….your lessons….and something about you…..turned me around, & literally saved me!!!!"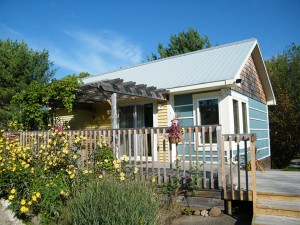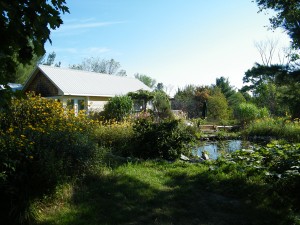 held in Bracebridge at Elke's studio- air-conditioned!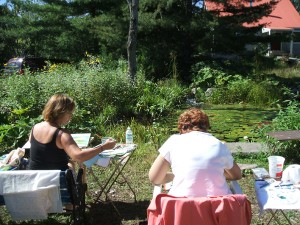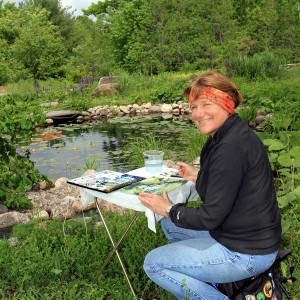 PRIVATE TUTORING AND COACHING
Rates: Please inquire for adult and student rates. Art, expressive arts & creativity coaching offered. Daily rates, school and corporate rates available on inquiry.
(per diem and mileage may apply). For more information: If you would like to be included on our email list, please contact us