Dr. Nick Bianchi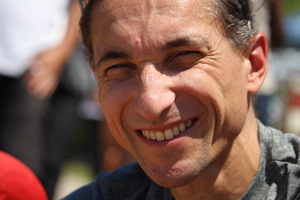 Dr. Nick Bianchi, B.SC. (KIN), D.C., is a chiropractor, published author, speaker and lecturer practicing in Bracebridge, Ontario. His model of health care and his clinical approach include a whole-person wellness perspective and patient education. Elke is a favorite guest speaker of his patients and Dr. Nick as well. Bracebridge Chiropractic & Wellness Centre, 705-645-9544, info@bracebridgechiro.com, www.bracebridgechiro.com
Dr. Colette Harman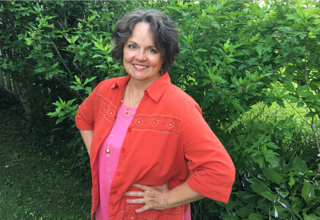 In her over twenty five years of naturopathic medical practice, Dr. Colette Harman has successfully treated many with anxiety and depression. She has written the eBook, "Anxiety and Depression: Six Simple Steps to Effectively Cope" based on her workshops of the same name, in which she has distilled her vast knowledge of treating anxiety and depression into six simple steps which are easy to learn and implement.
As someone who has suffered from both anxiety and depression in her life, Dr. Colette Harman, can attest to the effectiveness of these techniques from both a personal and a professional perspective. In short, they work! Based on mindfulness techniques and the power of harnessing the Law of Attraction, Dr Harman has developed these six effective steps to reduce and even eliminate both anxiety and depression. For more information go her web site www.HarmanyWellnessSolutions.com to purchase her eBooks and read her blogs.
Jen Nicholson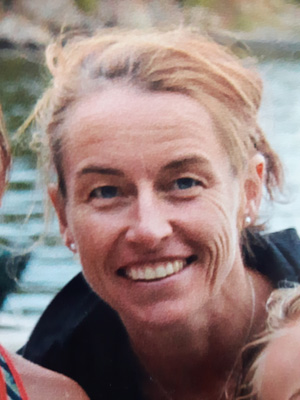 Jen Nicholson (MSW RSW, MTS, B'ED) is a counselor and crisis worker at the Canadian Mental Health Association (CMHA)in Muskoka. Jen works with individuals and groups struggling with anxiety and depression. Jen is committed to using evidenced based practices to help adults improve mood and their quality of life. There is nothing that gives Jen more meaning than seeing adults move from a place of feeling isolated, misunderstood and alone to feeling a sense of belonging, self compassion and having practical tools to help manage or overcome mental health struggles. Jen often reminds clients that while anxiety disorders might be the most commonly diagnosed mental health problem , anxiety struggles are also the most "treatable" with a holistic approach that considers biological, social-environmental, psychological and spiritual components.
Jen loves living in Muskoka and takes much advantage of the outdoor adventure opportunities that can both push us outside our comfort zone and bring us into our comfort zone.
Nancy Osborne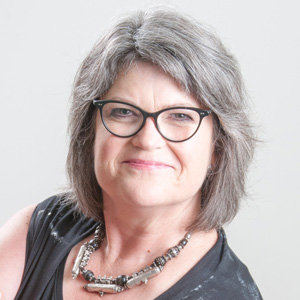 Nancy Osborne CD, is the founder of I GOT THIS. She is an accomplished speaker and has presented to audiences from Afghanistan to New York. For more than forty years, Nancy found herself as the first or only woman in some of the most misogynistic boy's clubs around the globe. Her stories from the most dangerous places in the world are laced with humour yet hit their mark. Her "I Got This" message of stepping into your power and trusting your instincts inspires others to make their presence undeniable and their voices resonate. http://nancyosborne.ca info@nancyosborne.ca 1 844 301-4000
Reilly Scott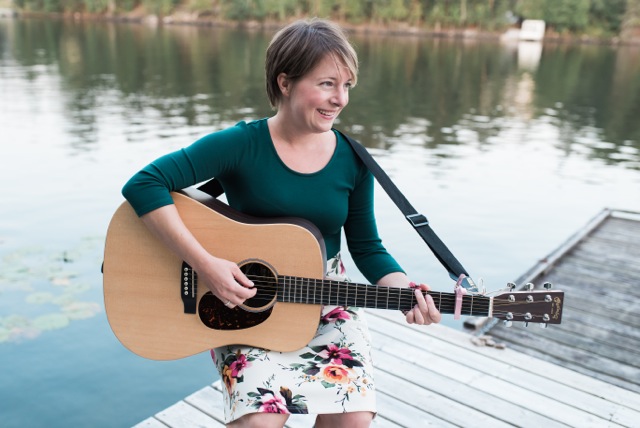 A deep passion for self-exploration and emotional literacy is the foundation for the outpouring of Reilly Scott's work. Synchronicity is what fuels her mission to call people together, eliciting healing and social change through music and the written word. Over the past decade, Reilly has had the privilege of performing her original music and poetry for audiences throughout Canada and overseas. Her debut album 'Beautiful Unfolding' showcases her journey as a poet, singer/songwriter and advocate for healing through the arts. Whether on stage or in workshops as a community arts facilitator, Reilly's creative process inspires and encourages others to connect with their own artistic spirit. www.reillyscottmusic.ca
Madrie Second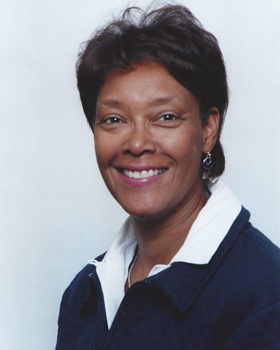 Madrie has been in the financial services industry for over 25 years. She is committed to helping individuals, families and businesses plan, work towards and achieve their financial goals. As an independent financial advisor, she guides clients through insurance and investment options available from the best companies in the business.
Through personal family experience, she has become passionate about designing strategies for long-term care and home care funding alternatives.
Madrie is particularly concerned about the anxiety facing us Baby Boomers and our families, and builds solutions that protect independence, dignity and life savings as we age. Just as important is a sound insurance plan to better protect ourselves for the unexpected.
Her greatest pride is her two children and the kind, responsible and caring people they have grown to be. Madrie loves spending time with family and friends, and volunteers for Muskoka Victim Services, YWCA, and any initiative that helps end violence against women. (705) 783-6661, secords1@gmail.com
Elke Scholz
Elke Scholz, MA, RP, REACE – Author/Speaker is a Registered Psychotherapist with the College of Registered Psychotherapists of Ontario, and Masters Degree in Expressive Arts Therapy with a minor in Psychology and Certified EMDR Therapist, Elke specializes in client-centered and solution focused therapy. She sits on the IEATA Board. (International Expressive Arts Therapy Association)
Elke has been helping people since 1980. Her calm approach invites a comfortable space for people to try new things. Her passion is to provide immediate hope, by presenting: easy accessable, understandable, transferable skill sets that have been proven highly successful time and again. One her favourite words is 'curiousity' and for her, it denotes freshness, newness, playfulness, discovery and invitation.
Elke has had her work and articles published in over twelve national magazines and books, along with her book, "Loving Your Life" in it's third edition. All her life, she has understood the connection between the arts and living, for her the elements interconnect at every level and she is able to simplify concepts and relay them to people in a simple, fun, approachable way.