Elke Scholz
Elke Scholz, MA, RP, REACE – Author/Speaker is a Registered Psychotherapist with the College of Registered Psychotherapists of Ontario, and Masters Degree in Expressive Arts Therapy with a minor in Psychology and Certified EMDR Therapist, Elke specializes in client-centered and solution focused therapy. She sits on the IEATA Board. (International Expressive Arts Therapy Association)
Elke has been helping people since 1980. Her calm approach invites a comfortable space for people to try new things. Her passion is to provide immediate hope, by presenting: easy assessable, understandable, transferable skill sets that have been proven highly successful time and again. One her favourite words is 'curiousity' and for her, it denotes freshness, newness, playfulness, discovery and invitation.
Elke has had her work and articles published in over twelve national magazines and books, along with her book, "Loving Your Life" in it's third edition. All her life, she has understood the connection between the arts and living, for her the elements interconnect at every level and she is able to simplify concepts and relay them to people in a simple, fun, approachable way.
Dr. Nick Bianchi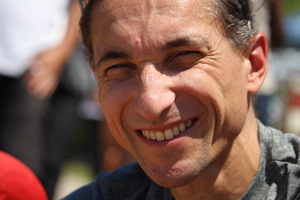 Dr. Nick Bianchi, B.SC. (KIN), D.C., is a chiropractor, published author, speaker and lecturer practicing in Bracebridge, Ontario. His model of health care and his clinical approach include a whole-person wellness perspective and patient education. Elke is a favorite guest speaker of his patients and Dr. Nick as well. Bracebridge Chiropractic & Wellness Centre, 705-645-9544, info@bracebridgechiro.com, www.bracebridgechiro.com
Nancy Osborne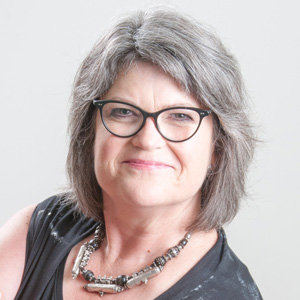 Nancy Osborne is the founder of I GOT THIS, Unlocking Your Instincts. She shares her stories with other women inspiring them to embrace their power, overcome their fears and step into the confidence that ensures their voices are both heard and respected.
She joined the Canadian military in the mid 70's at the age of 17, and was among the first women ever in a previously male-only branch. Thus began 40 years of being the first and often only woman in some of the biggest boy's clubs in the world. This included being recruited by the United Nations to support humanitarian operations in the most culturally misogynistic and dangerous places in the world.
Nancy will laughingly tell you that it's not always easy to be heard over so much testosterone, yet, she has always made sure that she was both heard and respected and wants the same for all women.
"Unlocking Your Instincts" (705) 571- 5363 nosborne@igotthis.space www.igotthis.space
Madrie Second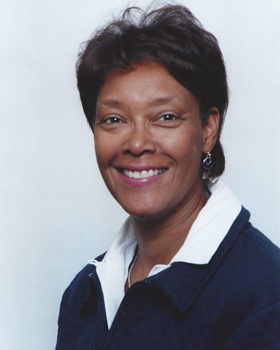 Madrie has been in the financial services industry for over 25 years. She is committed to helping individuals, families and businesses plan, work towards and achieve their financial goals. As an independent financial advisor, she guides clients through insurance and investment options available from the best companies in the business.
Through personal family experience, she has become passionate about designing strategies for long-term care and home care funding alternatives.
Madrie is particularly concerned about the anxiety facing us Baby Boomers and our families, and builds solutions that protect independence, dignity and life savings as we age. Just as important is a sound insurance plan to better protect ourselves for the unexpected.
Her greatest pride is her two children and the kind, responsible and caring people they have grown to be.
Madrie loves spending time with family and friends, and volunteers for Muskoka Victim Services, YWCA, and any initiative that helps end violence against women.
Suzanne Witt-Foley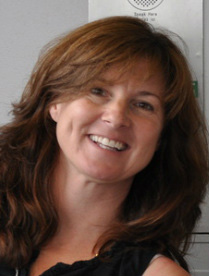 Suzanne is a dynamic and experienced speaker and educator, having created and delivered hundreds of presentations nationally. Passionate to build understanding about mental health and addiction, she engages her audience by exploring our fast paced, toxically stressed culture and why now, more than ever, building relationships and community connectedness is essential to our wellbeing. As an innovator in knowledge exchange, training and education, Suzanne has over 25 years of experience in community development and capacity building.
Suzanne was employed as a community consultant for the Centre for Addiction and Mental Health (CAMH) for over 16 years and has worked in a variety of other settings in Ontario, and Eastern Canada. Suzanne is currently one of Ontario's leading Mental Health First Aid Instructors and has provided 50 Mental Health First Aid training events since January 2014, certified over 800 participants with glowing reviews. Learn more about Suzanne's work at www.suzannewittfoley.com.