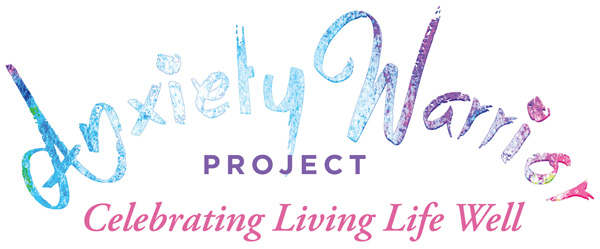 ©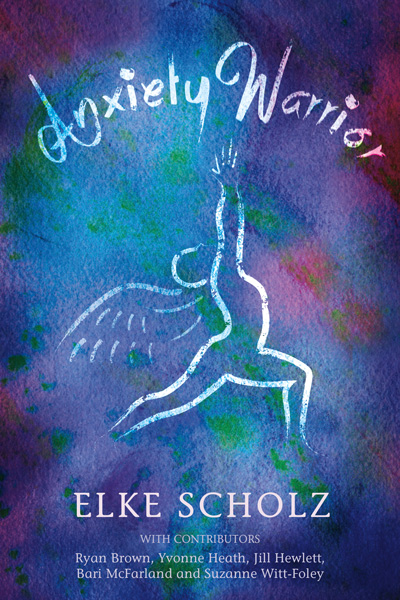 " Relaxed" " I feel relieved!'"  " Awesome event!"  " Amazing" these are the words that echoed through the day of The Anxiety Warrior Project!

"Thank you Elke, With much love and gratitude for everything you have taught me. You have changed my life." Jill
NEW DATE!! April 8, 2018 Details to follow, BUT first updates of 2017!

The Anxiety Warrior Project is a learning symposium to help people lower anxiety, whether it is you, a friend or a family member.

Bracebridge Sportsplex: 110 Clearbrook Trail, P1L 1V9 Presale tickets and registration $25.00 Tickets available at the door $35.00 per person and $60.00 per family ( two adults and up to three youth under 18)

Tickets include gift bag, light refreshment, resources, samples, coupons, workshops, yoga, art, and massage. (details below) Event runs 10 am to 5 pm as a drop in, stay all day or come and go anytime.
 Buy tickets at the door or on line , click purple button below,

"I believe in the work of Elke Scholz, and her deep rooted efforts which benefits in the growth of the human spirit. I support her efforts to assist in our awareness of self and our environment." Lane McGonigal, Surface Maintenance Planner and avid photographer, Moosomin, SK
WHAT WILL YOU GET to enhance your life?  The Anxiety Warrior Project 2017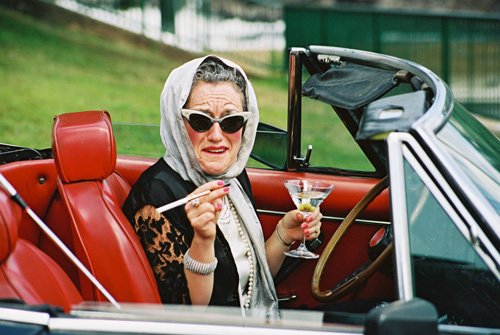 Our famous humorous, well loved Actress "Peaches" will be our guest for the ribbon cutting. She has an amazing wit and is a lot of fun!
♥ Our book contributors will each present a workshop, so they will have handouts at their tables, descriptions at the bottom of this page
♥ souvenir booklet, filled with resources, and contacts
♥ yoga respite area to relax and a chance to try restorative yoga, by Muskoka Yoga Festival
♥ a swag bag to fill with resources, samples and coupons for first 500 attendees
♥ water and fruit, filtered water on site
♥ healthy anti- anxiety teas and samples by Tea Infusion
♥ samples from MateFactor teas, a different kind of natural caffeine that does not give you the gitters
♥ Natural Calm samples
♥ Honeybars
♥ a chair massage by Within Spa Life Enhancement, by donation, all proceeds to Muskoka Big Brothers Big Sisters
♥ cool coupons from our sponsors
♥ a chance to buy Anxiety Warrior, new book  on managing anxiety
♥ a chance to buy Anti-anxiety kits
♥ FUN, LAUGHTER, LOVE & SUPPORT!
Gather, refresh, rejuvenate and learn that you can lower your anxiety.
A chance to buy the new book: Anxiety Warrior, 24.95 + 5% gst = $26.20

"If you have had the honour of attending one of Elke's workshops, then you are already aware of the value of this book. If you have not had that opportunity yet, then you'll have to trust me and get her to come speak." Dr. Nick Bianchi, F.I.S., B.SC. (KIN), D.C., is a chiropractor, published author, speaker and lecturer practicing in Bracebridge, Ontario. Elke is a favourite guest speaker of his patients and Dr. Nick as well
Community Partner: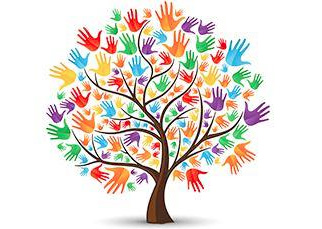 Muskoka Family Network
Charitable Partners:


 Sponsors:
The Anxiety Warrior Project April 9th, 2017 Workshops:
 12:17 PM Brain Fitness:  Change your Brain, Change your Results! by Jill Hewlett   As a nationally recognized Wellness Authority, Brain Fitness Expert and Brain Gym consultant for two decades, Jill Hewlett will give a mini workshop on Brain fitness sharing some useful exercises for all ages.  These exercises help in  reducing stress and achieving greater levels of efficiency, mental health, work life balance, and success.
Author of Common Sense, Uncommonly Practised: A Heartfelt Book about Achieving Personal Wellness, Jill has a passion and talent for making life changes and improvements easy and attainable for all those who want it; www.jillhewlett.com.
 1:07 PM Financial Anxiety, by Ryan Brown   Ryan Brown specializes in debt management and financial restructuring. He has been assisting Canadians at becoming debt free since 2010 by operating three 4 Pillars Consulting Group offices in Ontario: Muskoka & Parry Sound, Sudbury, and North Bay. Among Ryan's clients, less than 1% file bankruptcy. Many become debt free within 24 to 36 months. With a passion for his work and belief in the solutions 4 Pillars offers, Ryan is motivated to publicly address complex financial issues, such as Canada's highly leveraged banking system, the devaluation of currency vs. inflation, Canadian household and business debt challenges, Insolvency options, and corresponding topics. Ryan is often heard saying that, in some capacity, he will likely be in this line of work for the rest of his life. Contact Ryan at www.4pillars.ca/on/muskoka; www.4pillars.ca/on/greatersudbury.
4 Pillars is one of Canada's largest, oldest, debt solutions and credit rebuilding companies. With over 60 offices across Canada, 4 Pillars has helped tens of thousands of Canadians solve billions in debt. Unlike other companies, 4 Pillars represents solely the interests of their clients. As a result, 97% of 4 Pillars clients are successful at obtaining their debt free goals
1:47 PM Igniting the Light Within – Awakening to Who You Really Are by Bari McFarland  Bari will present five keys to help you make your ideal life a reality. These keys will help you recover, and enhance your quality of life through self-discovery, self-empowerment and creating the habits necessary to make your ideal life a reality.
Author, speaker and certified life coach, Bari works with clients worldwide who know there is something more to life and just don't know how to get there. With over 25 years experience applying the tools and techniques for positive living, Bari offers personalized coaching, retreats and corporate workshops that help you create the life and reality you want. Visit www.mydharma.ca to explore the exciting retreats and workshops Bari has going on.
2:27 PM From Avoidance to resilience, by Yvonne Heath   Yvonne's purpose is to empower people to live life to the fullest, learn to grieve and support others, and to have "The Talk" about end of life… long before they are facing it. Yvonne will share some key points to making the first steps to be open with the people you love.  Read more about Yvonne Heath and her book Love Your Life to Death, on her website: www.loveyourlifetodeath.com.
3:07 PM The Power of Connection, by Suzanne Witt Foley Suzanne will share the power of connection in our family/tribe and how important this is in our community. As an innovator in knowledge exchange, training and education, Suzanne has over 25 years of experience in community development and capacity building.  Suzanne is currently one of Ontario's leading Mental Health First Aid Instructors and has provided 50 Mental Health First Aid training events since January 2014, and certified over 800 participants with glowing reviews. Learn more about Suzanne's work at www.suzannewittfoley.com.
3:47 PM Practical exercises to help ground you, by Elke Scholz  Elke will provide several exercises that you can do anywhere to ground you and bring you back to the present moment. You will get a chance to do these and experience them.
Elke Scholz, MA, RT, REACE, is a registered Psychotherapist, an internationally registered Expressive Art Consultant/Educator,  and internationally certified EMDR Therapist.  She is the well-known author of 3nd edition, Loving Your Life. She is also an affiliate author for ProjectHappiness endorsed by the Dali Lama.  Elke has over 35 years helping people and runs her private therapy practice in Bracebridge, Muskoka. She has spoken and facilitated at conferences, on radio and TV.   www.elkescholz.com
This is a great opportunity to join the prestigious group of sponsors who have already partnered with The Anxiety Warrior Project and Media Tour. Please contact us and connect your brand with the profitable, growing and brand –loyal community of women purchasers. Call now and enjoy success!
To support this project, for MEDIA KITS and SPONSOR PACKAGES contact Elke Scholz, 705-646-2300.